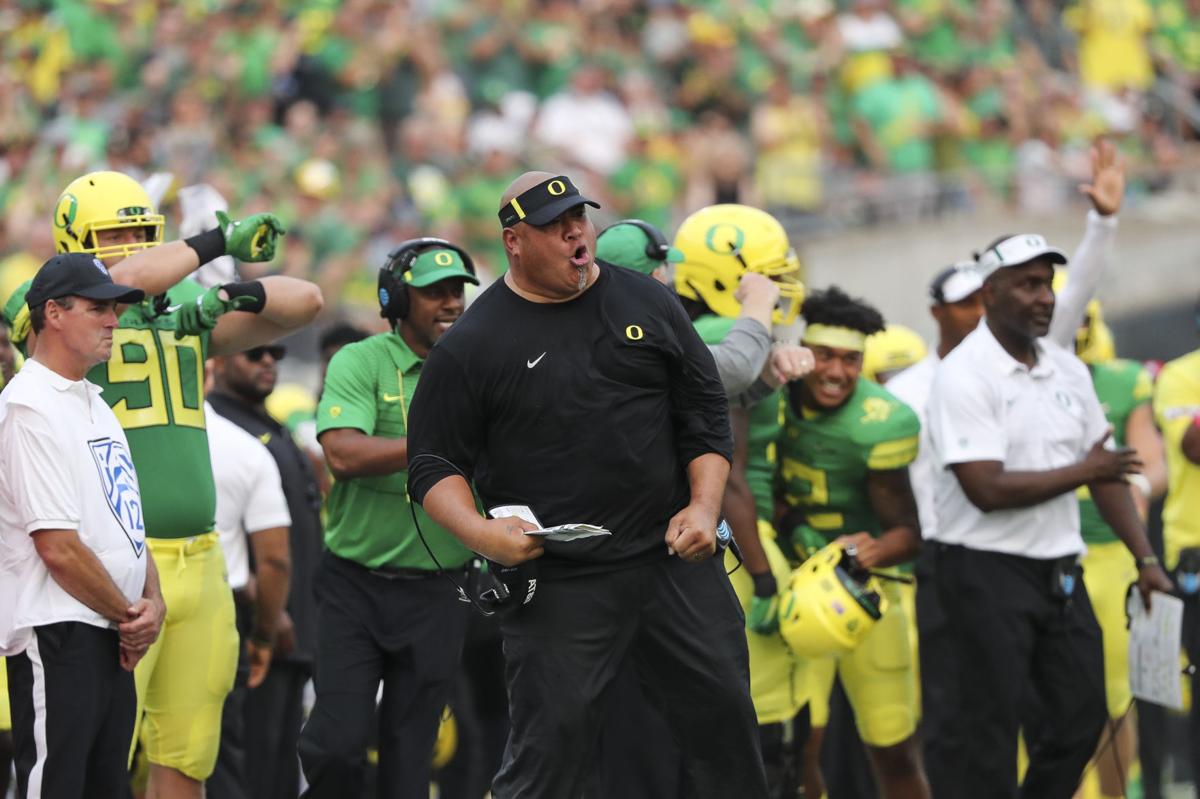 Oregon coach honors Polynesian trailblazer
Michigan State's Bob Apisa first Samoan All-American on 1965-66 national title teams
Photo: Joe Salave'a
Oregon facing Michigan State football in the Redbox Bowl brings life full circle for Joe Salave'a, the Ducks' associate head coach/co-defensive coordinator. Born in America Samoa, Salave'a grew up fully aware MSU Athletics Hall of Famer Bob Apisa blazed a trail for Samoan and Polynesian athletes.

"It doesn't take much for Polynesian players to get wind of stories about the older guys," Salave'a said in phone conversation on Friday. "I have tremendous respect for Mr. Apisa. He seized his opportunity at Michigan State."

Click here for the rest of my Detroit Free Press story
* * *
I invite you to follow me on Twitter @shanny4055
Tom Shanahan, Author: Raye of Light http://tinyurl.com/knsqtqu
-- Book on Michigan State's leading role in the integration of college football. It explains Duffy Daugherty's untold pioneering role and debunks myths that steered recognition away from him to Bear Bryant.
http://shanahan.report/a/the-case-for-duffy-and-medal-of-freedom
David Maraniss, Pulitzer Prize winner and biographer; "History writes people out of the story. It's our job to write them back in."
Click here for the link to order from August Publications
-30-